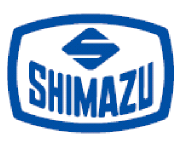 Super Twin Nut Tapper
Since foundation of the Company, Shimazu has continuously developed and improved the nut tapper machines so that they meet requirements of the time. As a result, aiming serialization of bent shank nut tapping machines as our pivotal products, we have abundant lineup of machines ranging from M5 up to M24.
Super Series N Type
• Enables simultaneous works on two shafts from a single motor drive by combining a pulley, cam and reduction gear.
• Mounted screw cutting failure detection by sequencer control.
• Three different styles are available Hex/Square, Flange, and Round.
Super Series NA Type
• Individual motor for each shaft, enabling the independent operation on each shaft.
• Dedicated nut tapping machine for the bent shank nut tap with optional touch screen panel.
– Touch screen panel, shows the torque status (motor current value) during processing.
• Mounted screw cutting failure detection by sequencer control.
• Three different styles are available Hex/Square, Flange, and Round